| | |
| --- | --- |
| Posted by anillaul on November 27, 2012 at 8:30 AM | |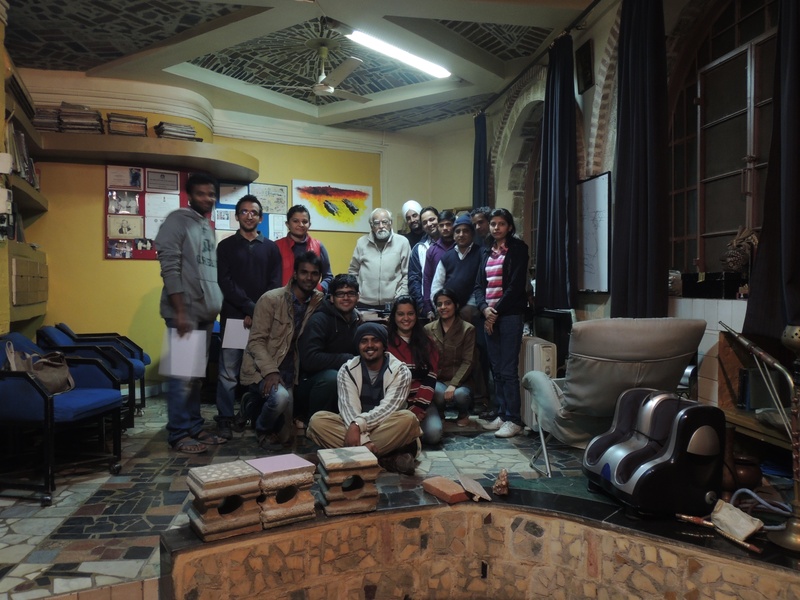 Fee for three-day PROGRAM
INR 10,000 PER TRAINEE
The fee shall include the training expenses for three days and the raw materials/equipment required.
Provision for accomodation may be made at the centre if required, on a first-cum-first-served basis.
Meals and refreshments during the training hours shall be provided at the centre.
The information documents/films may be carried by the trainees on their pendrive.
The COURSE
The program aims at opening up minds for the correct understanding of a material based on its intrinsic properties so that the trainees become capable of using these technologies for their own endeavours. The analytical approach is to achieve simpler solutions which may differ from the conventional answers to a problem. The program shall cover theory/practical training on the following disaster-resistant technologies:
Roofing System - Curved Funicular Shell and Flat Funicular Shell Roof
Walling System - Hollow-Core Interlocking Block in varied sizes and shapes (Flyash, Papermache, mud & Concrete) with Surface Engineering.
Cladding System - Ram Lochan Tile
A certificate will be issued at the end of the programme.
The best three participants shall be awarded a sum of upto Rs. 3000.
Trainees are adviced to get sponsorship for their fee from any organization/ company/ industry as a part of their Corporate Social Responsibility Fund.
Extra training courses can be organised upon request on the varied aspects
Anangpur Building Centre deals with:
Flooring systems, Arched foundations, Walling systems, Disaster Resistant buildings, Appropriate Human Settlement Design, Hi-tech structures like Space-frames, Cube-on-vertex, geodesic domes etc.
These aspects shall be discussed briefly in the training program.
A minimum of twelve trainees per course is required. Please contact us for the schedule and details
Categories: None