Here is a book on simplified sustainable architecture that we are presently working on.  We will post the updated versions as we progress with the book here. We are looking forward for your views...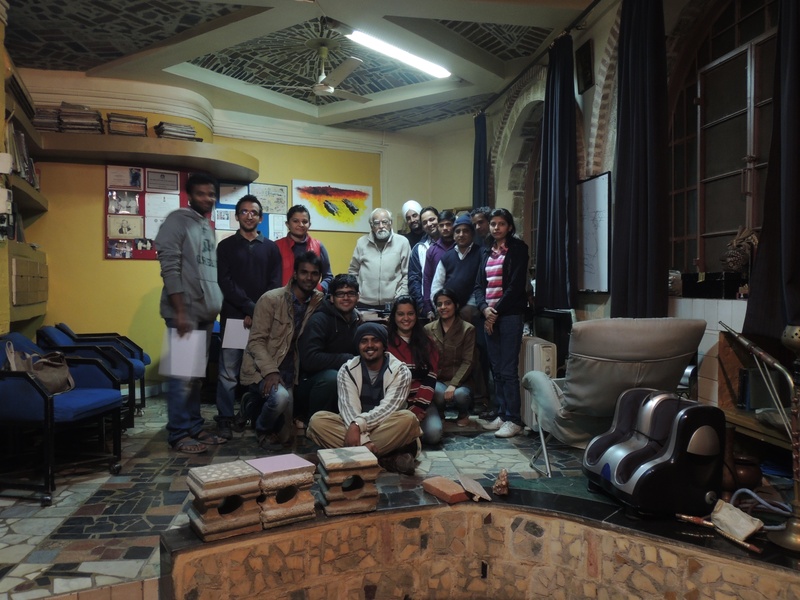 Fee for three-day PROGRAM

INR 10,000 PER TRAINEE

The fee shall include the training expenses for three days and the raw materials/equipment required.

Provision for accomodation may be made at the centre if required, on a first-cum-first-served basis.

Meals and refreshments during the training hours shall be provided at the centre.

...
Read Full Post »
This is an opportunity for the young architects/students to plunge into a rich pool of ideas, inspiration and practical learning of the appropriate technologies that will give tools for personal growth and understanding of the holistic approach to human settlement design.
UNPLUG & GET YOUR HANDS DIRTY THIS X-MAS!
The program aims at opening up minds for the correct understanding of a material based on its intrinsic properties so that the trainees...
Read Full Post »
This book intends exploring the reasons behind the crisis ridden world as we have it today. It is almost as if living from one crisis to another has become a way of life. On the one hand we have the genuine crises where the world around us is in a tizzy and all seems to be headed in the wrong direction and then we have what one would like to term as the perceived crises which add to the existing crises. These perceived crises are marketed crises where the sole intent is to prop...
Read Full Post »